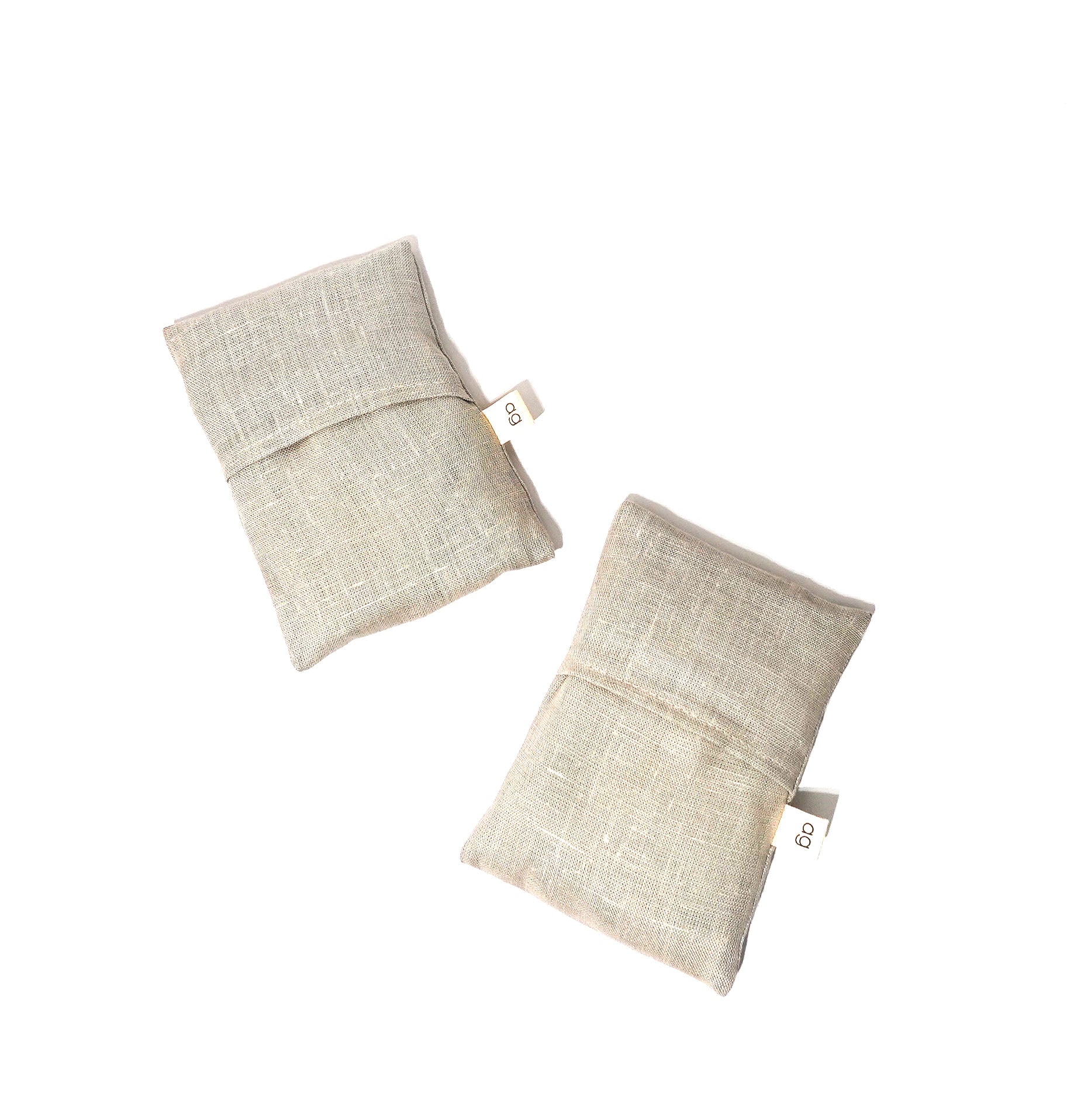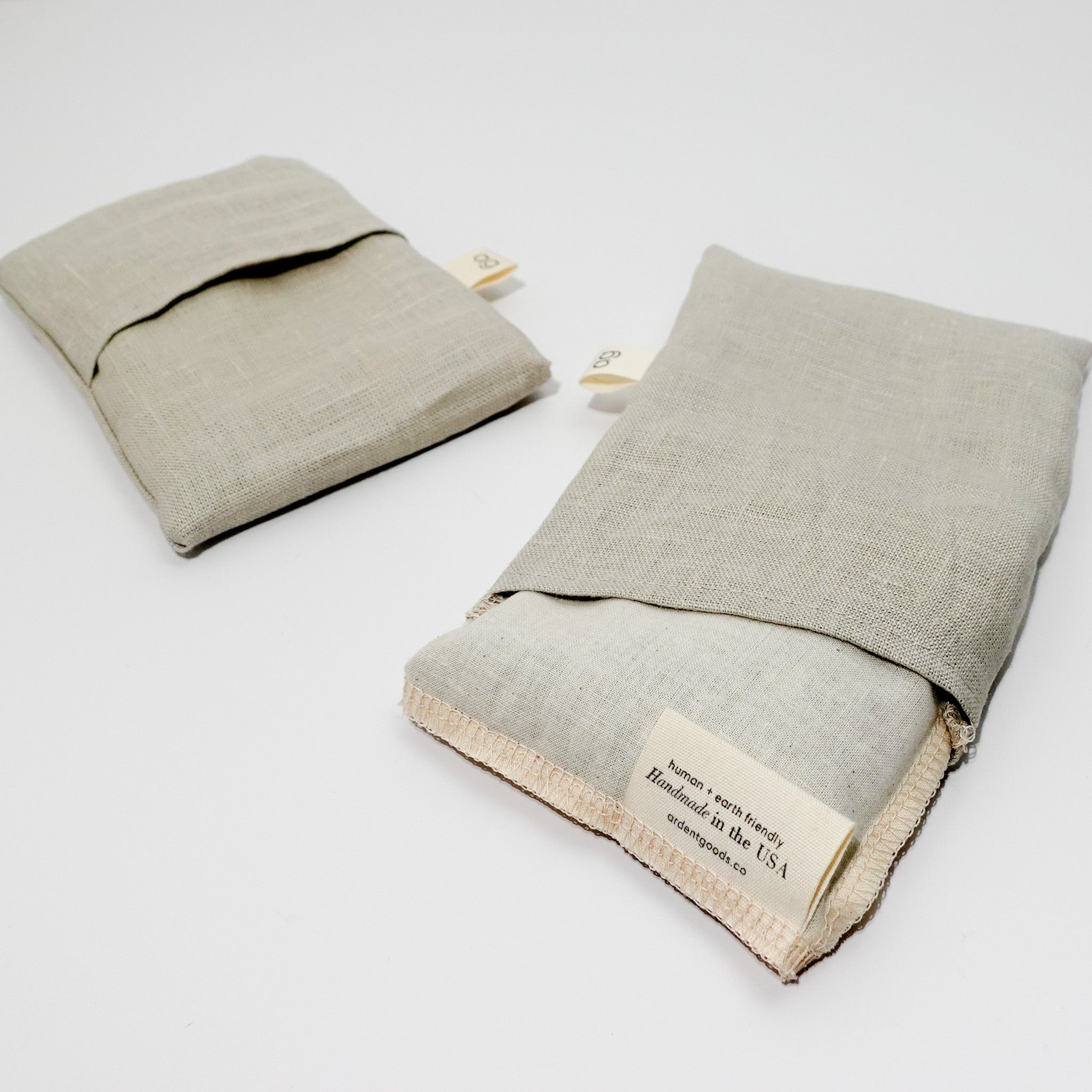 Description
Use these little packs for warm or cold comfort. Keep a set in the freezer for those bumps and bruises and a set to warm in the microwave for a quick 20-30 seconds to keep hands warm in the winter or help with ear aches or tummy aches. Set of 2 packs with muslin insert and slipcover.
Composition
Handmade of 100% linen and cotton thread, filled with flaxseed.
Use and Care
The interior flaxseed generally retains heat or cold for an average of 30-35 minutes depending on type of use and climate of atmosphere packs are used in. Spot clean insert as needed, insert must remain dry. Wash slipcover in cold water and tumble dry.
Introducing slipcovers for your packs