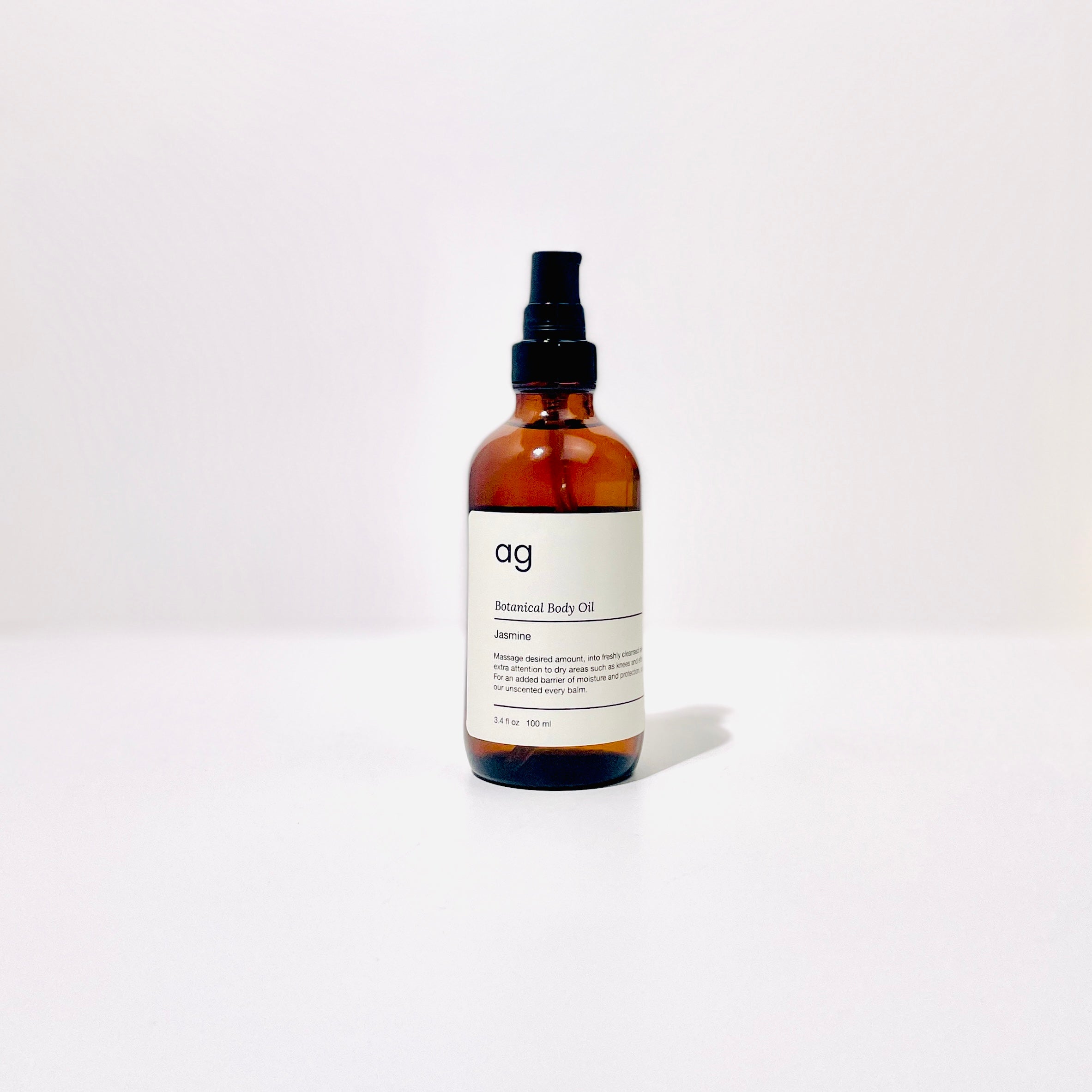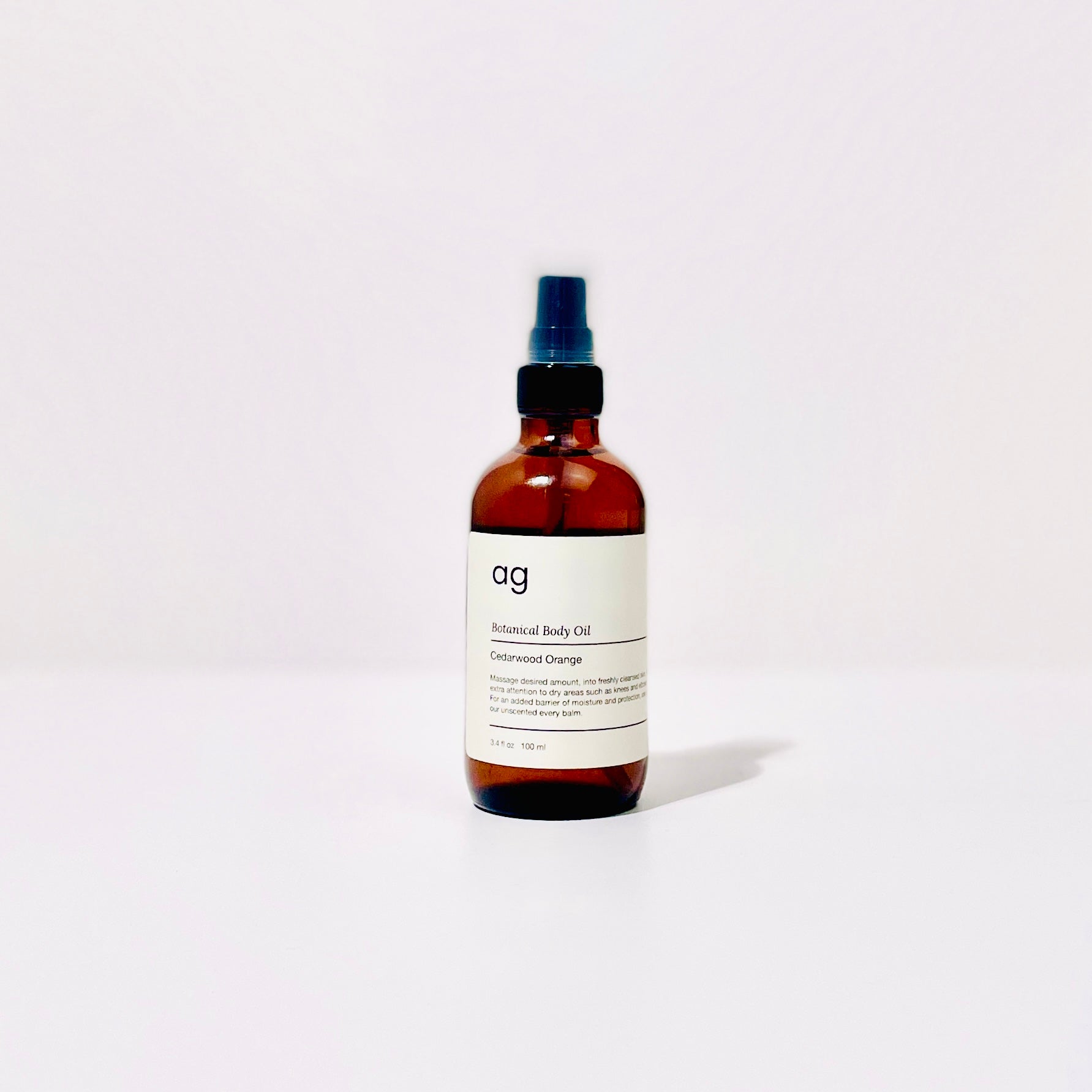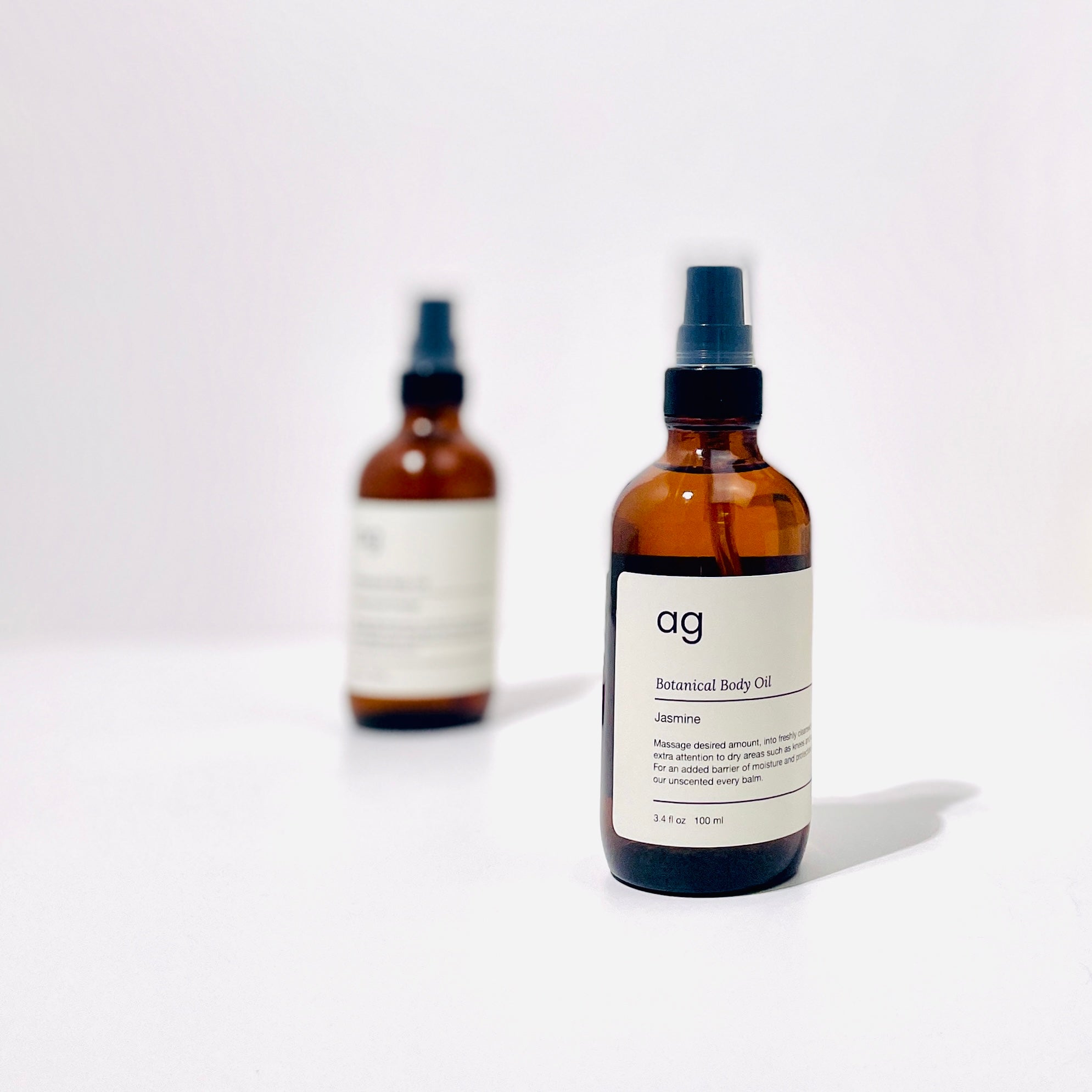 Description
Our Botanical Body Oil is a luxurious and nourishing product crafted with a premium blend of botanical extracts and nourishing oils. Its lightweight, non-greasy formula quickly absorbs into the skin, leaving it supple and radiant. The oil offers a delightful aromatherapeutic experience with its captivating fragrance, promoting relaxation and well-being. It is cruelty-free, free of harmful additives, and can be used for massages or as a hydrating body oil.

Need to know
Vegan
Palm free
Phthalate free
Essential Oils 
3.4 fl oz / 100ml
Why choose our body oil
Our body oils offer multiple benefits for the skin due to their natural composition. They provide deep moisture, essential nutrients, and antioxidants, protecting the skin from free radicals and promoting a soft, supple complexion.
How to Use
Apply body oil on slightly damp skin after a bath or shower. Warm a small amount in your hands and massage it into your skin using gentle, circular motions. Focus on dry areas. Allow the oil to absorb before dressing. Use daily or as needed for smooth and hydrated skin. Avoid sensitive or broken skin.
Ingredients
Jasmine
Caprylic Capric Triglyceride, (Coconut), Simmondsia Chinensis, Tocopherol (plant), Jasmine Sambac Essential Oil

Cedarwood Orange
Caprylic Capric Triglyceride, (Coconut), Simmondsia Chinensis, Tocopherol (plant), Cedarwood Essential Oil and Sweet Orange Essential Oil


Our product formulations are natural and not synthetically preserved. It's important to store your product in a cool, dry area away from sunlight and heat.
Orders + Shipping + Returns
Processing
Much of our offering is handcrafted in small batches at our facility. We are delighted to process orders within 2-4 business days (M-F)
Shipping
Once we've processed your order, you'll receive a shipping confirmation email.
UPS and USPS transit times vary between 2-5 business days.
First class shipping varies 5-8 business days.
Return & Exchange Policy
We do not accept returns or exchanges
Help minimize our carbon footprint by shopping with a mindful approach. Email us with questions prior to ordering at hello@ardentgoods.co
Canceling an order
If we haven't shipped yet, please reply to your order confirmation within 24 hours so that we may reference your order and proceed with your cancellation request promptly.
Common Questions
Do you gift wrap?
We are delighted to be part of your gifting process. Choose from a boxed ready to gift option in our gifts section or add desired items and a gift bag to your cart. Be sure to add your gift message at checkout.
What are your shipping practices?
We use kraft paper + padding and corrugated cardboard padding so that all of our shipping components can be recycled.
Occassionally a vendor will send us a bulk shipment with biodegradable peanuts. We save these to reuse with fragile shipments.
More answers
Can't find the information you're looking for? Here's our FAQ page.
We warmly invite you to contact us at hello@ardentgoods.co for further assistance.
Handmade with Care
The Comfort Collection
Providing a range of benefits for individuals seeking natural and holistic remedies for relaxation, pain relief, and sleep.
Explore