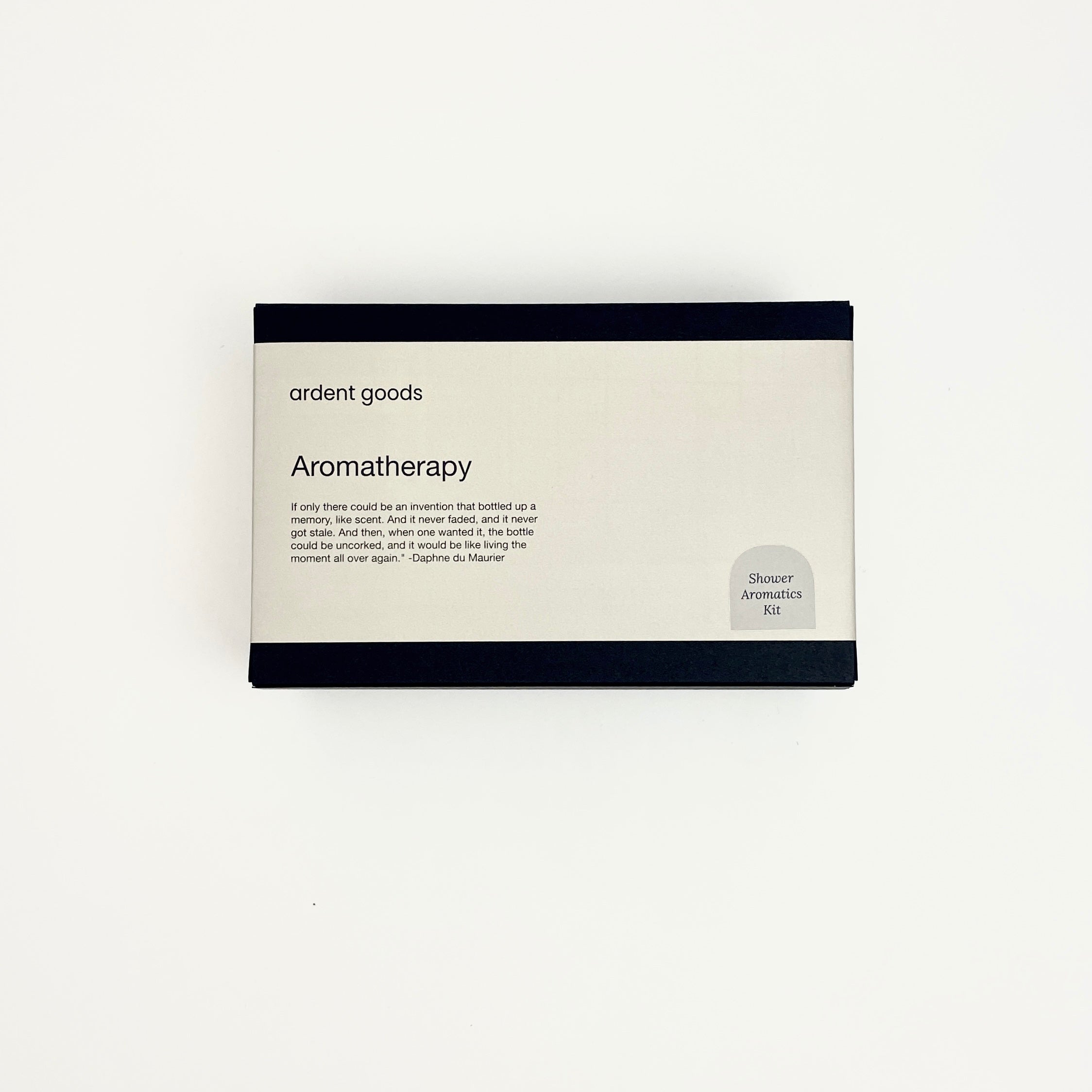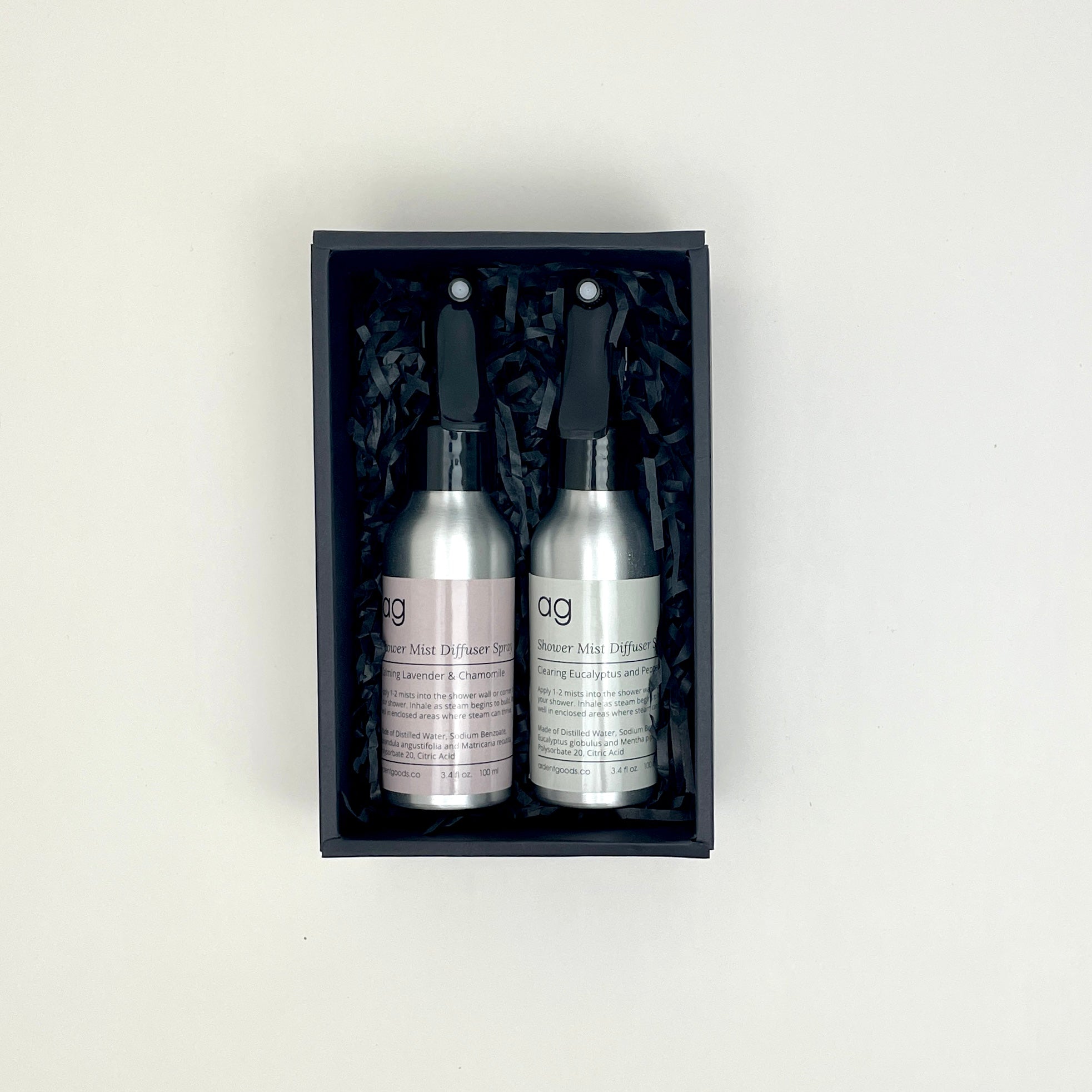 Description
Elevate their daily shower routine with the soothing scents of lavender, chamomile, and the invigorating freshness of eucalyptus and peppermint in a luxurious aromatic spray gift.
What's Inside
Shower Mist
Eucalyptus Peppermint + Lavender Chamomile 
How to Use
Apply 1-2 mists into the shower wall or corner of your shower. Inhale as steam begins to build. Works well in enclosed areas where steam can thrive.

Do not spray onto floor, keep the oil on higher surfaces to envelope steam and keep floors free of oil.

Test on surface in a small area before continued use.
Ingredients
Water, Proprietary Blend of Essential oils, Polysorbate 20, Citric Acid, Sodium Benzoate

Packaged in fully recyclable aluminum bottle and pump
Orders + Shipping + Returns
Processing
Much of our offering is handcrafted in small batches at our facility. We are delighted to process orders within 2-4 business days (M-F)
Shipping
Once we've processed your order, you'll receive a shipping confirmation email.
UPS and USPS transit times vary between 2-5 business days.
First class shipping varies 5-8 business days.
Return & Exchange Policy
We do not accept returns or exchanges
Help minimize our carbon footprint by shopping with a mindful approach. Email us with questions prior to ordering at hello@ardentgoods.co
Canceling an order
If we haven't shipped yet, please reply to your order confirmation within 24 hours so that we may reference your order and proceed with your cancellation request promptly.
Common Questions
Do you gift wrap?
We are delighted to be part of your gifting process. Choose from a boxed ready to gift option in our gifts section or add desired items and a gift bag to your cart. Be sure to add your gift message at checkout.
What are your shipping practices?
We use kraft paper + padding and corrugated cardboard padding so that all of our shipping components can be recycled.
Occassionally a vendor will send us a bulk shipment with biodegradable peanuts. We save these to reuse with fragile shipments.
More answers
Can't find the information you're looking for? Here's our FAQ page.
We warmly invite you to contact us at hello@ardentgoods.co for further assistance.
Handmade with Care
The Comfort Collection
Providing a range of benefits for individuals seeking natural and holistic remedies for relaxation, pain relief, and sleep.
Explore